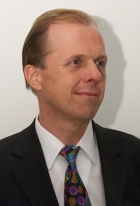 Project title:
LEOPOLD - Lively Experience of the Pasttime of Leopoldsberg from Digital Archeological Data
Status:
Completed (01.12.2006 – 30.11.2008)
Funding volume:
€ 475,000
---
Abstract:
The main objective of the proposed project is to research and develop tools to make abstract, digital, archaeological or historical data perceivable for the public with edutainment mixed reality installations. Pastime events should be experienced in an interactive, multimodal way, simultaneously addressing more senses. The content and the story for the mixed reality installations are thereby directly derived from digital archaeological or historical data.
The data will come from Leopoldsberg, a very interesting location in the history of Vienna and today a favourite tourist viewpoint. At the moment there is no attraction beside the historic buildings, the viewpoints and a restaurant. The historic development as well as the site importance in history can not be depicted by the every day tourists.
Therefore three mixed reality edutainment installations that mediate concrete historical facts will be constructed and evaluated on site. The pedagogical goal is to provoke the interest of users by surprising and exciting them.
---