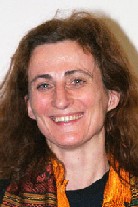 Project title:
Interactive Information Visualization
Status:
Completed (01.07.2004 – 30.09.2007)
Funding volume:
€ 270,000
---
Different methods exist to ease the analysis and understanding of abstract and highly structured data. Traditional techniques, like complexity analyses support the understanding of the algorithms used, however, these analyses cannot contribute to get more insight about the process of understanding and human reasoning. We will explore different ways to support the process of understanding and compare these methods to arrive at guidelines how to visualize data task- and user-appropriate. The core methods will be Information Visualization methods guided by the ideas of Otto Neurath.
---